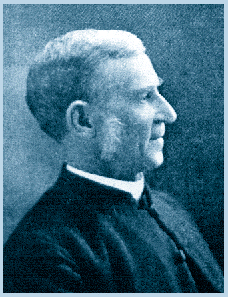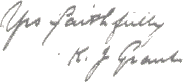 The Canadian Mission to Trinidad 1868-1975
Though not directly related to Naparima College, these notes are kept here for interest and insight.


To be a missionary is not a casual undertaking. To appreciate this, it is necessary to reflect upon the personal accomplishments of Dr Morton and Dr Grant, and to compare these with our own individual schedules, priorities and achievements.

A key and consistent strategy from the very beginning was to recruit the local people into positions of influence and responsibility. The magnitude of the task precluded any other approach, but it required genius to conceive it and apply it well. Here Rev. Grant and Rev. Morton may well have drawn a canny lesson from the way plantation owners had organized the labourers on the estates: they used sirdars or drivers from the local population to direct the activities of a group of workers. If sirdars could be used to motivate people to labour, why not to spiritual conversion? As it happens, there was another satisfying precedent, in the ministry of the Lord himself in Galilee.

Thus the missionaries made it their first priority to recruit influential Hindi-speaking leaders in every village. In some cases, these people were born in India, and of higher "castes". The second priority was to establish a theological school, to provide appropriate instruction and direction for these men, (and men they were, although a parallel role was found at an early date for women, in the WFMS - "Women's Foreign Missionary Service").

Because it was easier to present their ideas to children who were in need of education anyway rather than adults, the third priority was the establishment of elementary schools - and then a teachers' training college to staff these!

The indefatigable Morton and Grant pursued all these ideas and implementations with highly-focused resolve and assiduity.

Rev. Grant personally visited the villages on horseback, and recruited "catechists" to help him among the villages, where Hindi was still the first language. It was necessary to train these men in the Presbyterian Christian doctrine as well as create incentives to entice the children to school, against the attractions of earning money in the
sugar-cane fields.

In all missionary schools, Religious Instruction was the first subject on the time-table from Monday to Friday, of one hour's duration. It consisted of memorizing Bible passages, reciting the Beatitudes, the Ten Commandments, the Apostles' Creed, the Lord's Prayer, re-telling a different Bible story each week, and singing hymns.

Today in North America, managers are formally trained in what came naturally to Grant and Morton, in a land of eternal summer: they planned, organized, staffed, delegated, supervised, motivated - and even collected and reported to their head office in Canada very modern "metrics" or "M.I.S. stats" of their efforts.

It is satisfying to report that life devolved the way it should for the incomparable pioneer, (and for many of his peers and successors). Rev. Grant laboured on alien soil seven days a week for 37 years, thrived on his circumstances when other Canadian missionaries around him were often assailed by tropical ailments and fevers, made monumental achievements for many, had six healthy and successful children, and retired close to the village of his birth where he lived contentedly for another 25 years, cared for by respectful community and loving daughters...

Upon this bank and shoal of time, 'twere a consummation richly merited and devoutly to be wished...