Notable Graduates
Arnold Maloney: Born in 1888, Arnold was among Naparima's first graduates. As theologian, then physician and research professor, he also became the first black pharmocologist in the USA. He is celebrated as the discoverer of the use of picrotoxin as an antidote to barbiturates (1931). He became head of the School of Medicine at Howard University, and was the recipient of numerous awards. (Source: US Office of Minority Health).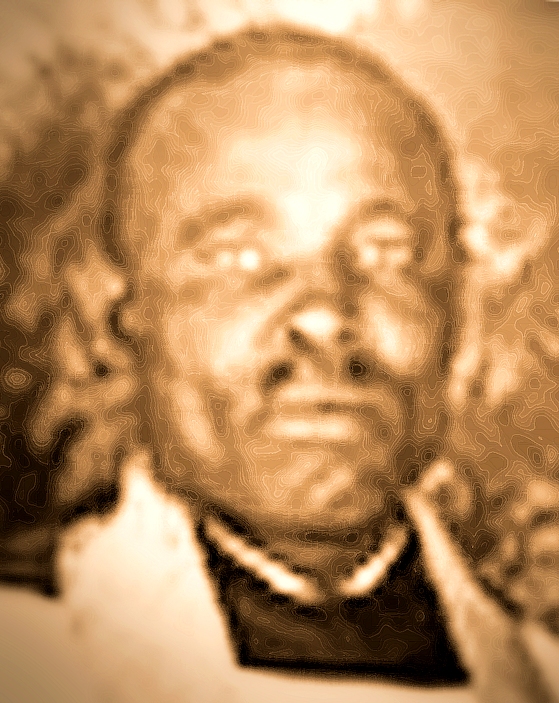 Collins Alwyn Joseph, 1934: After the outbreak of WWII, Collins trained as a pilot at Piarco, enlisted in the RAF, and began operational duty in Feb 1942, flying the first Spit donated by Trinidad to the war effort. He saw action in Italy, France, Holland and Belgium, and at D-Day in France. On Dec 31, 1944, he was brought down on armed reconnaissance near Malmedy, apparently in error by US army ground fire.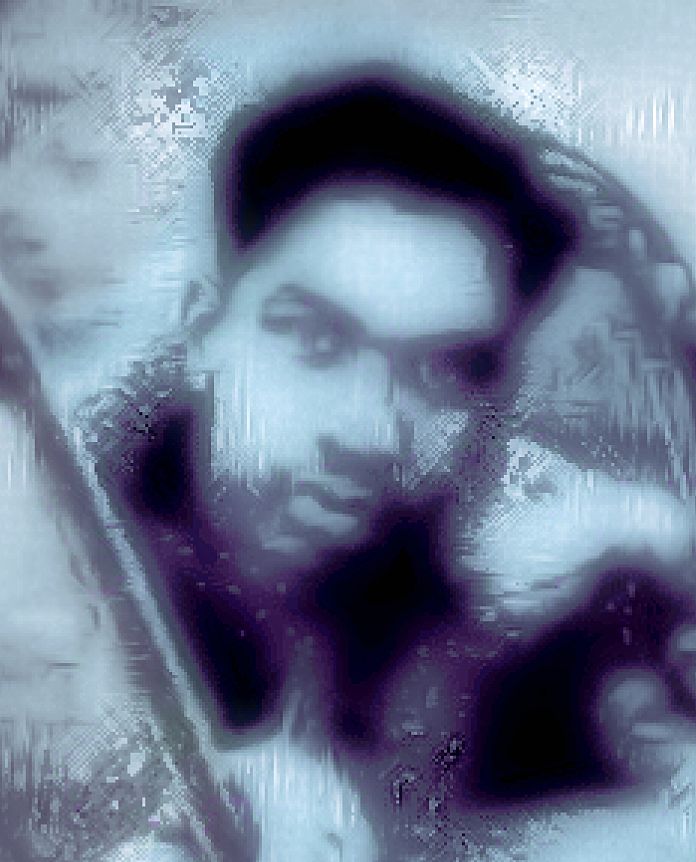 ...more
Enos Sewlal, 1935: Enos was one of Naparima's earliest winners of the Jerningham Gold Medal. In 1958, while at the Dept of Agriculture, he produced a book entitled Bibliography of Trinidad and Tobago. In 1960, he was appointed the first director of the national archives, a position attached to the prime minister's office. He did postgraduate archival work at London University. Between 1963 and 1979, he set up the archival system currently still in use, and was an indefatigable resource on all national matters of historical record. He was awarded the Chaconia Medal for his service in this field. Enos was also a licenced chemist and pharmacist. He passed away in 1979.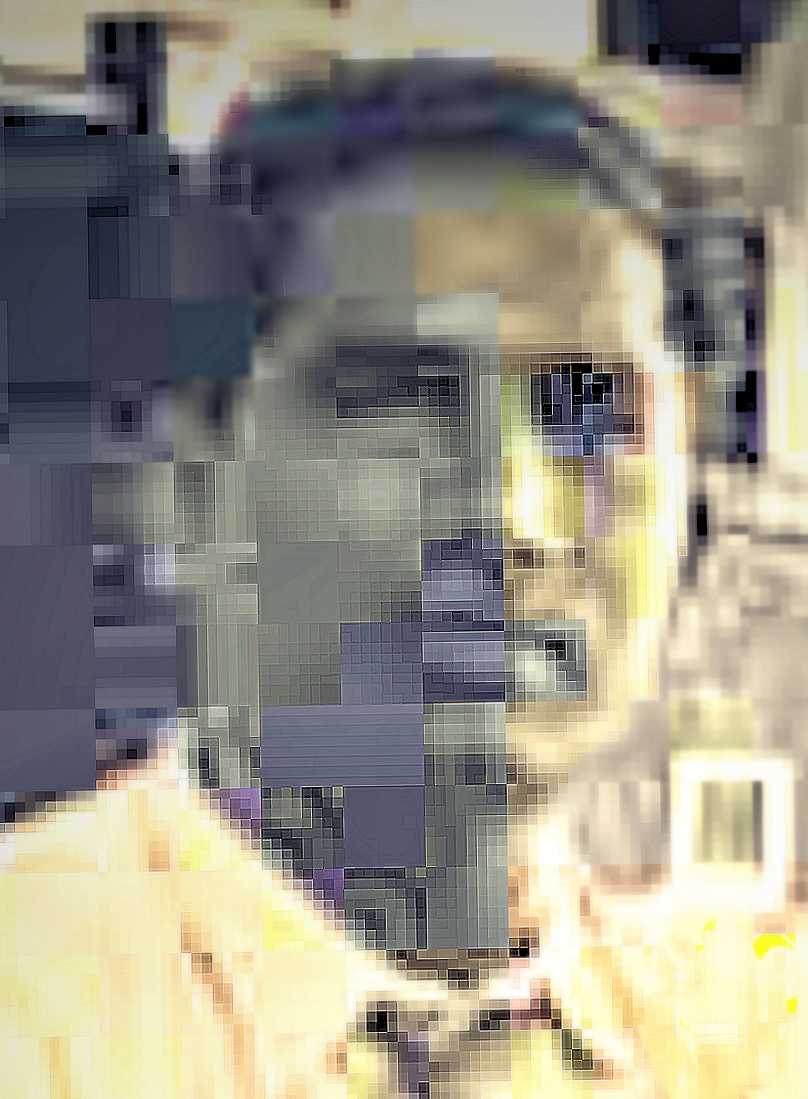 ...at work
Noor Hassanali, PhD (Hon): former President of the Republic of Trinidad & Tobago. In 1939, while a teacher at Naparima, he established "Founder's Day" as an annual event. Noor subsequently entered and became prominent in the legal profession. In 2015, the Law faculty at UWI (St Augustine) named its largest convocation hall after him.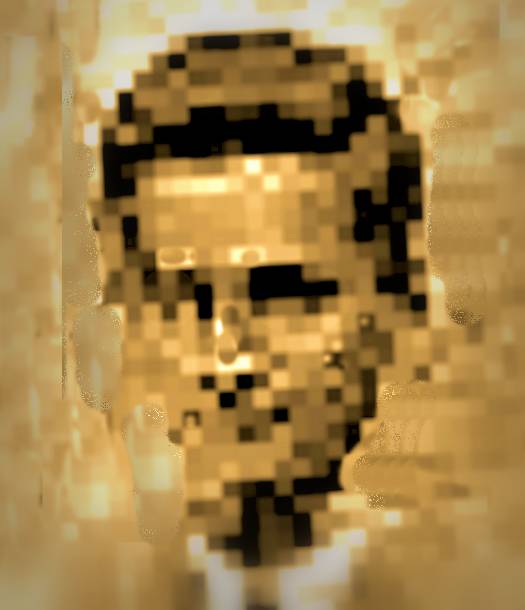 Rawle Ramkissoon: 1930's, scholar, classicist, (London), later Asst Director of Education

Ralph Laltoo:1935. Sixth in the British Commonweallth upon graduation, English scholar, Dalhousie alumnus, and subsequent influential teacher of English Literature at Naps, Mr Laltoo became the first TT-born Principal of Queen's Royal College in 1955, a position held for many years; and the first principal of North-Eastern College.



George Anthony Edoo, LLB: 1942. George was born in 1926 and grew up in San Fernando. He passed away in 2013. At age 11, he won one of four available scholarships to Naparima. He made a lifelong working career in the nation's Justice department, culminating as Ombudsman and Appeal Court judge.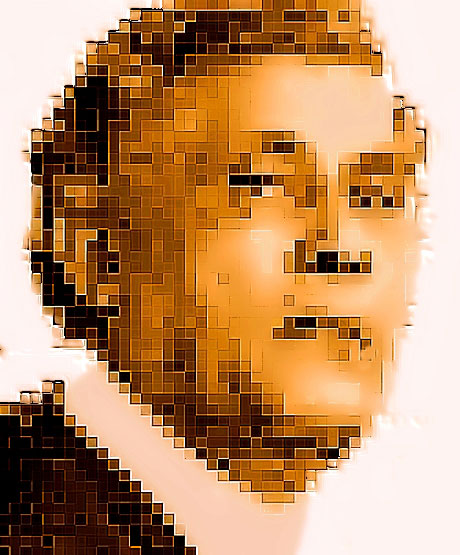 James Lee Wah, LLD: 1952. A pupil of Ralph Laltoo, imbued with a similar passion for the English masters, James was a pillar at Naps for many years, in the role of Vice-Principal, master of English Literature, and nationally-recognized dramatic arts director and promoter. in 2012, his alma mater UWI recognized his contributions with an honorary doctorate.

Sir Trevor McDonald: 1960. Radio broadcaster at Naparima's Blue Circle Network, Trinidad's 610, and the UK's Independent TV, Trevor was knighted in 1999 for his contributions to British journalism. He has also published several titles.

Ralph Maraj: 1969. Nationally-renowned actor, writer, teacher, and political figure, Ralph was the Minister of External Affairs in the TT government of the 80's.



Brinsley Samaroo, PhD: Brins is a beloved figure among his contemporaries, a history scholar and chronicler of the Indian history of Trinidad, long-time professor at University of the West Indies, and former minister of the national government. In 2014, Brinsley was awarded the Chaconia Gold medal for public service.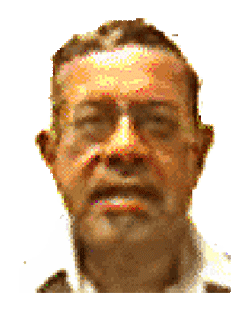 Allan McKenzie, PhD:1952. A contemporary of Mr Lee Wah and fellow student of the literary arts, Allan was the second Trinidadian-born principal of the school, a position he held for over thirty years. In 2014, Allan was awarded a national medal for public service.

Vernon Mulchansingh, PhD:1953. Head of Geography Department at UWI, Jamaica

Kenneth Ramchand, PhD:1959. A pupil of Mr Lee Wah's, Kenneth is a world-wide authority in West Indian literature, and is a Professor of English at UWI, St. Augustine.

Mervyn Dymally: Born in Cedros, Trinidad, on May 12, 1926, Mervyn M. Dymally became a Member of the U.S. House of Representatives in 1981 following a diverse career in education and government, which included Lieutenant-Governor of the State of California.

Len Traboulay: Born September 19, 1934 in San Fernando, attended Naparima College, University of British Columbia and the University of Alberta. Elected Mayor of Port Coquitlam, B.C. in 1981

Dr. Lall R. Sawh: Awarded Chaconia Gold Medal in 1994 for outstanding service in the field of medicine in Trinidad & Tobago. Recognized as the first surgeon to perform kidney transplant operation in the Caribbean; first to introduce "button-hole" surgery to the Caribbean; first to import lithotripsy machine for minor kidney surgery without incision. Recognized as a distinguished individual in "Who's Who in the World" since 1993. Currently an associate lecturer at Mt.Hope and personal urologist to the President of T&T. While at Naparima College, he served as Head Boy while in Sixth Form, then went on to study medicine in Jamaica, where he graduated top of the Caribbean, and was awarded a Commonwealth Scholarship to continue his post-graduate studies in Scotland.

Dr. Hollister Brewster 1953. • Chief, Division of Cardiology at Santa Clara Valley Medical Center • Clinical Professor of Medicine, Stanford University School of Medicine • Undergraduate: Long Island University 1959 • Medical School: Cornell University School of Medicine 1963

Under Hollister's administration, a full range of invasive cardiology services is available at Santa Clara Valley Medical Center including cardiac catheterization, PTCA, intra-coronary stenting, permanent pacemaker implantation, trans-esophageal and trans-thoracic echo-cardiography, graded exercise testing including nuclear stress imaging, and stress echo-cardiography, Holter monitoring and cardiac rehabilitation.

Holly's younger brothers, Courtney and Burke Lai Hing, also were at Naps.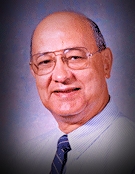 George Winston McKenzie: 1962. Younger brother of our former principal, he attended the University of New Brunswick, and taught at Naparima for a few years before entering the diplomatic service for T&T as a young man. He served as our ambassador in Guiana, London and elsewhere.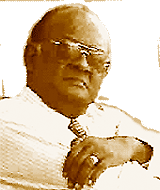 He was the Permanent Ambassador to the United Nations in New York, until his passing in June, 2010. While a Naparima teacher, he was involved with Mr Lee Wah's Drama Guild, and also a supporter of the Better Village programme.

video

Winston Dookeran, LLD:1961. Graduate of the London School of Economics and Political Science, London, and University of Manitoba, lecturer in Economics at UWI for 15 years. Awarded honorary Doctor of Laws degree from the University of Manitoba (1991), Governor of the Central Bank of T&T (1997), Acting Prime Minister during the infamous coup crisis.



Dr Elisha S. Tikasingh: 1947. He taught at the Fyzabad C.M. School in 1948 and 1949 and then left to further his studies. He received a B.Sc. (biology, 1953) from Eastern Nazarene College; an M.A. (biology, 1955) from Boston University; and a Ph.D. (Zoology, 1960) from Oregon State.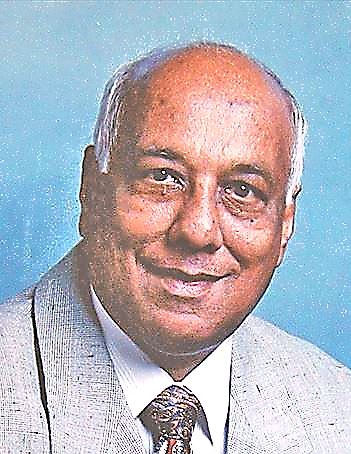 He returned to work at the Trinidad Regional Virus Laboratory (TRVL) in 1960 as a Rockefeller Foundation Fellow. When the TRVL became a part of the UWI in 1961, he was appointed Lecturer. In 1975, he left the University as Senior Lecturer to become a Pan American Health Organization/World Health Organization Scientist (Parasitologist/Entomologist); and retired from that Organization in 1987. He has published over 100 peer-reviewed scientific articles, and written/edited four books:
1. "The Hunt for Caribbean Viruses: A History of the Trinidad regional Virus laboratory" (Author).
2. "The Story of Butler Tikasingh" (Author).
3. "Studies on the Natural History of the Yellow Fever Virus in Trinidad" (Editor).
4. "100 Years of Presbyterian Witness in the Woodbrook Area" (Editor).

Dr. Tikasingh has received several awards from Caribbean organizations for his outstanding research in parasitology, entomology and novel techniques in arbovirology. Also, the lecture hall at the Caribbean Epidemiology Centre (now Caribbean Public Health Agency) is named the "Elisha Tikasingh Lecture Theatre".



Stephen Ramsankar: 1953. University of Alberta '61 BSc, '63 BEd, '89 LLD (Honorary) - and a fifties grad of Naparima College, Steve was the long-time principal of Alex Taylor School in Edmonton.

His caring, service-oriented values and style transformed the school over 28 years, especially through innovative program linkages with the community. For his exemplary service in the field of education, he was awarded an honorary Doctor of Laws degree from his second alma mater, a United Nations Global Citizen award, and the Order of Canada in 1983. Only 18 Albertans have ever received the latter honour in education. He also became a citizenship judge. Dr Ramsankar passed away at Edmonton in July, 2007.

Back at Naps, Stephen played inside left forward on the 1953 1st Eleven.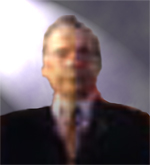 •
•
•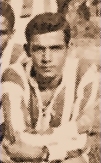 •
•
---
Lamp of Learning
... academic excellence from the early days
Jacob Laltoo: Naps graduate, who won the British Colonial Island Scholarship at QRC in 1913.
Scott Fraser: Jerningham Silver Medallist in 1913.
Errol Alva Ramdin: Double Jerningham Gold Medallist, Junior and Senior Cambridge, in 1920's. Errol taught at Naparima and NTC after graduating, and subsequently in Mission schools, becoming a headmaster, and later on, a lawyer.
Dr Winston Mahabir (b.1921-d.2003): Naps graduate, physician, former Minister of Health, who won the Island Scholarship at QRC in 1940
Dr Premchand Ratan: Naps

Jerningham Silver medallist

, 1945, before moving on to St. Mary's

Prem graduated from UCWI in Medicine in 1955. He worked in T&T Government Medical Services from 1957 to 1988.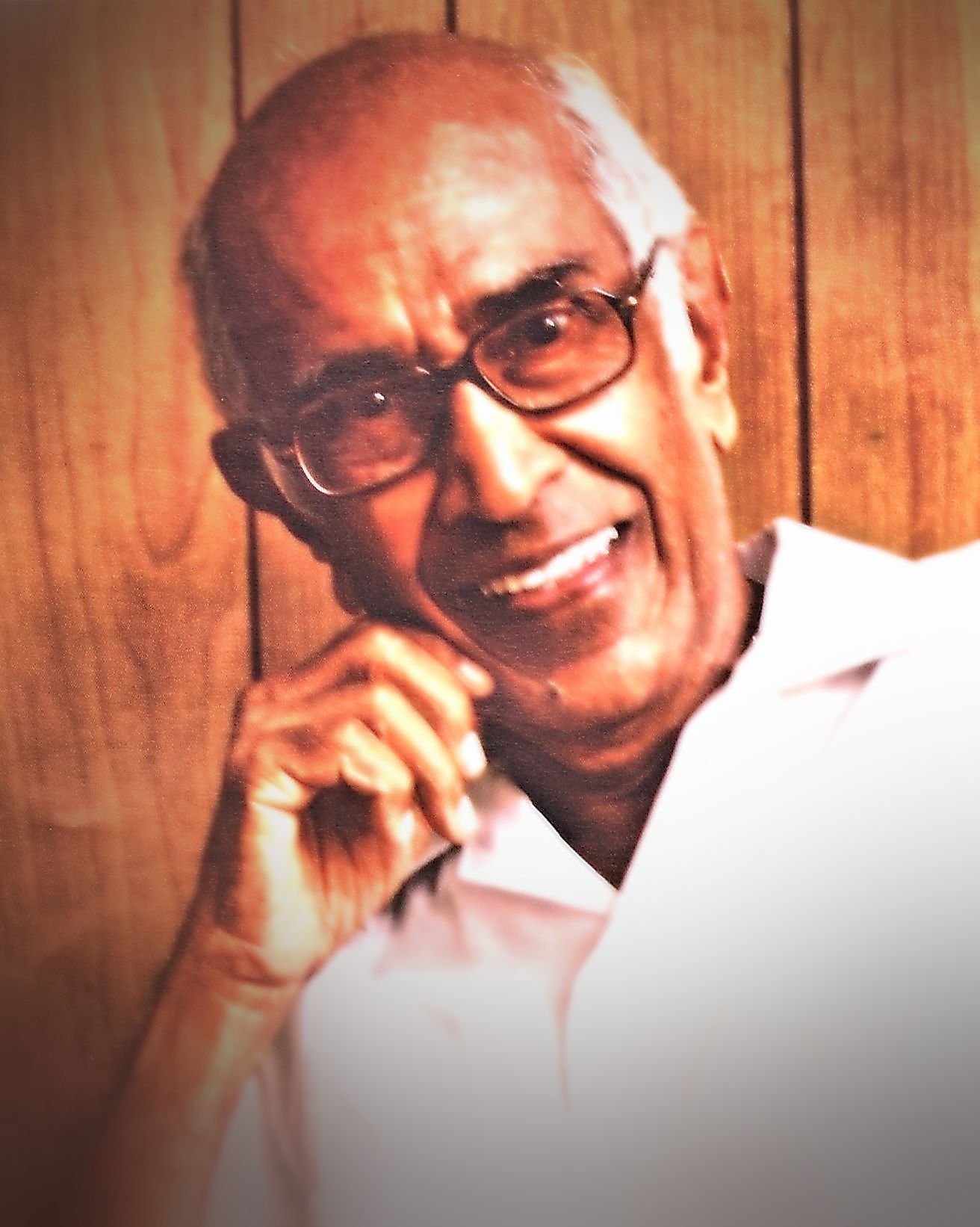 He was awarded the national Chaconia Medal (Gold) in 1990 for long and meritorious service in Medicine. He is a part-time lecturer in medicine in the Faculty of Medical Sciences at Port of Spain General Hospital.

...another photo of Prem receiving his medal from TT governor.

Sylvia Ramcharan: Naparima's First Island Scholarship Runner-up (1943)

Kathleen Smith: First Girls Island Scholarship Winner (1946)

Alma Lum Ser:Girls Island Scholarship Winner (1953)

Larry Lutchmansingh, PhD: Island Scholarship Winner (1957), Associate Professor of Art History (Bowdoin), twice Fulbright Scholar




Asad Mohammed: President's Gold Medal Winner 1987

Kevin Singh: President's Gold Medal Winner 2003

Dennis Ramdass: President's Gold Medal Winner 2004

Jansen Scheult: President's Gold Medal Winner 2006

Marcus Belasco: President's Gold Medal Winner 2012
---
Donors
... keeping the flame on Paradise Hill
Kameel Khan, LLM, PhD: is a judge in the tax court in the UK. A 1975 Naparima grad, he studied further at UWI, the London School of Economics, and McGill. He taught law at UWI, Reading, and University College at University Of London. He was a Visiting Scholar at Harvard Law School. He left academic life and became a Partner and Head of Tax for a global legal practice in the City of London before being made a judge in 2003. Currently, he is a judge of the First & Upper Appellate Tribunal of the UK, and a fellow of Stanstead University.

In 2008, Kameel endowed his first Alma Mater with a fund that provides a generous annual scholarship to students.


Katharine Sammy: grew up in Ontario, and married Howard Sammy after they both began their teaching careers in the late sixties. She and Howard were pivotal in the founding and nurturing of the now long-standing Naparima Alumni Association of Canada. They were frequent travellers to Trinidad, and many other countries owing to Howard's life-long geographical interests. In November 2010, Howard passed away.

In April 2013, Kathy established an annual award in his memory: The Howard Sammy Memorial Prize for the most outstanding Student in A-level Geography. The prize of $1000TT will be given each year at the school's speech day.

The Arts

Ralph R. Baney, PhD: 1948, Internationally known artist and sculptor, graduate of Brighton School of Art and University of Maryland, currently resident in Ellicott City, MD.
Pictured here with a work commissioned for presentation to Sir Vidia Naipaul in 2007, Ralph has enjoyed a sustained and distinguished career in his field, and has numerous public and private works in at least three countries.
..selected work 2013..
..classic pieces 1970s, 80s..
Errol Sitahal: 1959, Dramatist, playwright, actor.
| | |
| --- | --- |
| | Errol continues his decades-long career into endearing roles in recent films. |
Anthony Hall: 1961, Dramatist, comedian, playwright, lecturer, long-time television and stage producer.
| | |
| --- | --- |
| | Tony writes for street, stage and screen. He has worked extensively as an actor, director and playwright - in Canada with Catalyst Theatre, Edmonton and in the West Indies with Derek Walcott's Trinidad Theatre Workshop. He has appeared in television drama and entertainment on CBC, ITV and NBC. |
Horace James : 1940's, Dramatist, playwright, TV filmmaker and producer for TTT and abroad. Nationally-acclaimed comedian and playwright, and radio personality. Outstanding career in British and Trinidad television.
.. filmography website ..


Ian Angus N. Ali : 1959, Artist, teacher, poet, dramatist, media personality for TTT.

Ian is best remembered by the general public as the television character Uncle Ian on his original children's show "RikkiTikki", which also helped pioneer the early character of TTT.

.. obituary ..
Rab Maharaj (Robin): 1962, Long-time weather personality for TTT and the nation. Awarded the Trinidad & Tobago Silver Medal of Merit in 2000 by the Government of Trinidad & Tobago for Sterling Contribution to the Science of Meteorology; and For Excellence in Weather Broadcasting 1972-1999. Working with others at TT met, Rab did pioneering research in identifying a north-south Atlantic pressure oscillation, similar to the well-known El Nino oscillation in the Pacific. At school, Rab was a Head Prefect, and the Student Leader of Sammy House. In 2017, the Express published a summary of his career.


Henry Daniel, PhD : 1964-71, Professional dancer, artistic director, professor of contemporary arts at SFU.

| | |
| --- | --- |
| | Hailing from Friendship Village near San Fernando, after leaving NC in 1971, Henry started his career as an actor with Derek Walcott's Trinidad Theatre Workshop and a dancer with Astor Johnson's Repertory Dance Theatre in TT. Subsequently, he pursued an international career in Germany, the UK, and New York. He obtained a doctorate from Bristol University in contemporary performance and new technologies, and currently is researching new interfaces in this area at Simon Fraser University in British Columbia. |
"TTT" is the acronym for Trinidad & Tobago Television
---

Published Authors


Samuel Selvon: A 1938 grad, renowned author of several Caribbean novels, and university professor. Naparima has established a Samuel Selvon Day in his honour.
A Brighter Sun (1952)

An Island is a World (1955)

Lonely Londoners (1956)

Ways of Sunlight (1957)

Turn Again Tiger (1958)

I Hear Thunder (1963)

The Housing Lark (1965)

A Drink of Water (1968)

The Plains of Caroni (1970)

Those Who Eat the Cascadura (1972)

Moses Ascending (1975)

Pressure (screenplay co-written with Horace Ove, 1976)

Moses Migrating (1983)

Foreday Morning (1989)

Eldorado West One, collected one-act plays (1989)

Highway in the Sun and Other Plays (1991)




Rabindranath Maharaj: Notable new novelist on the Canadian / West Indian literary scene.
The Interloper (1995)

The Writer and His Wife & Other Stories (1996)

Homer in Flight (1997)

The Lagahoo's Apprentice (2000)

The Book of Ifs and Buts (2002)

A Perfect Pledge (2007)


Jagdip Maraj: This 1960 graduate published a small volume of poetry while a student at McGill.
The Flaming Circle (1966)


Kenneth Ramchand: A 1958 graduate who developed his literary scholarship as a student, professor, and author.
An Introduction to the Study of West Indian Literature (1976)

West Indian Narrative: An Introductory Anthology (1966)

The West Indian Novel and its Background (1983)


Trevor McDonald: A 1960 graduate who became a media celebrity in the UK (see elsewhere on this page).
Britain's Favourite View (2007)

Trevor McDonald's World of Poetry (2000 - with Molly Sample)

Fortunate Circumstances (1993)

Viv Richards: The Authorized Biography (1985)

Clive Lloyd (Biography) (..)


Polly Indar, Dorothy B. Ramesar, Sylvia Bissessar: Probably the best-known and most-requested guide to authentic Trinidad cuisine.
Naparima Girls' High School Diamond Jubilee 1912-1987, Trinidad & Tobago Recipes
(Naparima Girls' High School Cook-book)

Ishmael (Jim) Baksh: Two Caribbean-themed novels:
Black Light (1988)

Out of Darkness (1995)


Noor Hassanali: Selected addresses:
Teaching Words (2002)


Winston Mahabir: Memoirs of a senior minister of the TT independence government:
In and Out of Politics (1978)


Gerad Tikasingh: A 1961 grad, and currently retired lecturer at Morgan State University and Bowie State University:
| | |
| --- | --- |
| | Trinidad During the 19th Century: The Indian Experience (2013) |

Brinsley Samaroo: A selection of images of the sugar-cane industry by San Fernando's master photographer. Brinsley's most recent book (2015) is the biography of a British administrator in the midst of Caribbean labour unrest in 1937.
The Art of Garnet Ifill (1995)

In celebration of 150 Years: the Indian Contribution (1995 - edited with Ramchand, Haracksingh)

India in the Caribbean (1987 - edited with D. Dabydeen)

The Price of Conscience (2015)

Stella Algoo:
Austin C. Clarke: a biography (1994)



Joyce Mahabir: An NGHS graduate, whose first novel explores the experience of a young woman moving from a rural Trinidad village to New York.
Jouvert (2007)



Kenneth R. Bainey: A 1966 graduate who has devoted his career to information technology development, application, management and strategic application.

After years of popularity of his landmark project text-book, Ken follows up with a second book sharing his professional expertise in the IT field. Sample feature:
"Provides a results-driven performance measurement and accountability framework that is based on a specific set of strategic management, IT operational management, and performance management components".
| | |
| --- | --- |
| | Integrated IT Project Management: A Model-Centric Approach (2003) |


Fayad W. Ali: A 1970's graduate who returned to his Alma Mater to make a career of re-enacting the values of former generations of masters dedicated to teaching. Mr Fayad Ali's passion for teaching mathematics together with a personal regard for his students is a formula that has resulted in giving Naparima an amazing record in this field, in the Caribbean and perhaps further afield.

Complementing this, sometimes collaborating with other educators, Fayad has produced a prolific series of teaching text-books in wide use, with another emerging soon from Nelson & Thompson.
Multiple Choice Mathematics for CXC (Nelson & Thornes)
Progress Papers in Mathematics (Nelson & Thornes)
STP Caribbean Mathematics series, Books 1,2,3 & 4 co-authored (Nelson & Thornes)
Solutions to A'level CAPE Mathematics Unit 1 (Caribbean Pub.)
Solutions to CAPE A'level Unit 2 (Caribbean Pub)
Mastering Multiple Choice at CXC level (Caribbean Pub.)
Mastering MC at A'levels (Nelson & Thornes)
Mastering MC at NCSE level (Nelson & Thornes)
Mathematics for Secondary Schools

The Stars Do Shine (novel, 2016)
Making of the Mark (novel, 2017)
With Hills and Valleys (novel, 2017)




Mahadeo Bissoon: A 1956 graduate who studied economic geography at Edinburgh University and McGill, then taught for 30 years while also pursuing practical careers in related fields, Mahadeo has now published his observations and thoughts relating to development in T&T. This clear, easily-read treatise covers the historical issues, current development landscape, and the author's view of the way forward.
Seeing Inside the Bocas (2013)
ISBN976-95477-1-1




Angelo Bissessarsingh: A 2000 graduate who went on to UWI, Angelo has long fascinated us with carefully researched web and newspaper articles on various aspects on TT history. These may otherwise have been lost to us and future generations.

Angelo has authored notable documentary books on national history. He also invented and implemented the idea of a Virtual Museum for TT. Now, as a nationally-celebrated figure in 2016, Angelo has just published a book with his best archival photographs and descriptions of the past.
Virtual Museum of T&T
Walking with My Ancestors
A Walk Back in Time
Snapshots of History of Trinidad & Tobago (2016)